Pale Sauni – Facilitator
(Financial and Cultural Awareness Expert)
There is a Samoan saying that says,
'Tau mai na o pua o ula
Aumai na o auga o aute
Se'i mai na o muia'a o la'au
E osi ai le taulaga…
Pale Sauni – Facilitator
(Financial and Cultural Awareness Expert)
"There is a Samoan saying that says,
'Tau mai na o pua o ula
Aumai na o auga o aute
Se'i mai na o muia'a o la'au
E osi ai le taulaga'…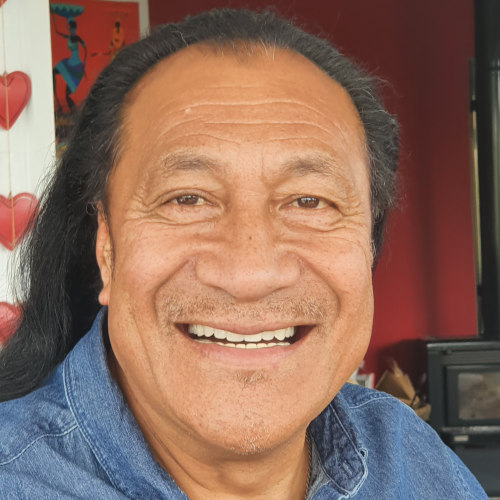 …Translated this means, make do won't do for Pacific communities anymore. Our intent should always be to bring only the most beautiful of hibiscus, the freshest of frangipani, include the young palm frond, and together we give thanks to the gods."
Talofa, I am Pale Sauni. A Samoan born male, educated in Aotearoa and through my years (LOL) of exciting learning experiences, I'm happy to create a safe space for your engagement and working with and in Pacific communities.
My area of expertise is to create, maintain and promote safe and relevant engagement in and working with Pacific communities. In the various workshops which includes financial wellbeing, we work together to unpack how to build trust through values and enabling Pacific communities to participate and develop capability and capacity.
Through song, role-plays, interactive activities, new languages, new approaches, music and tools for the trade we practice in a safe fun place to further your knowledge of the Pacific ways of being.